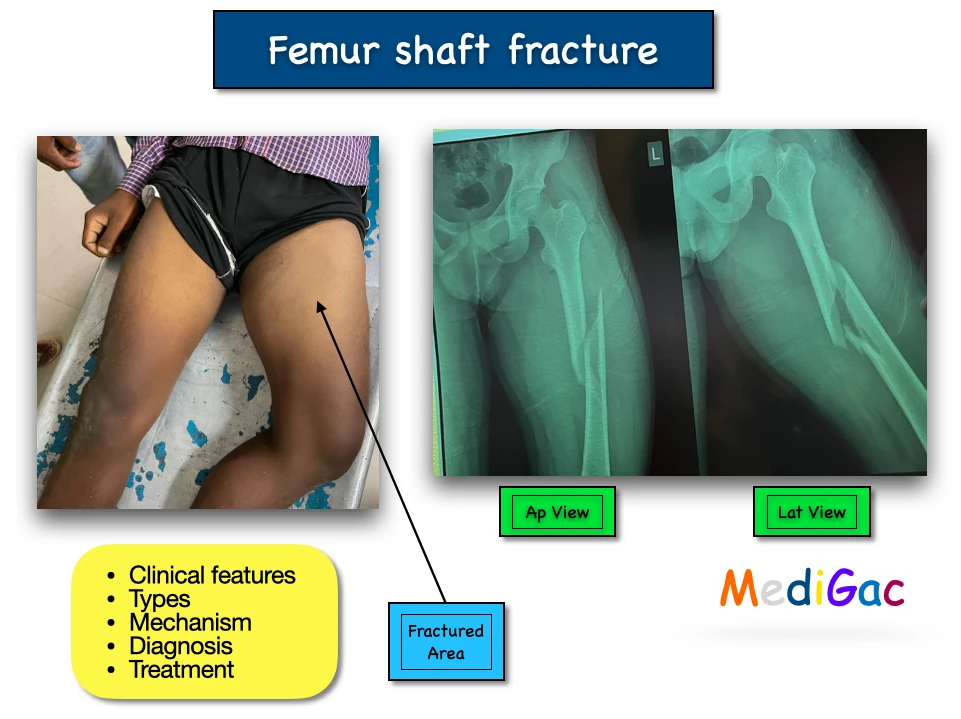 The femoral shaft is the name given to the long, straight portion of the femur. A femoral shaft fracture occurs when any point along this length of bone breaks.
1. Clinical features :
Swelling.
Deformity of thigh.
Pain during making flexion, extension.
Pain in the fractured area.
---
2. Types :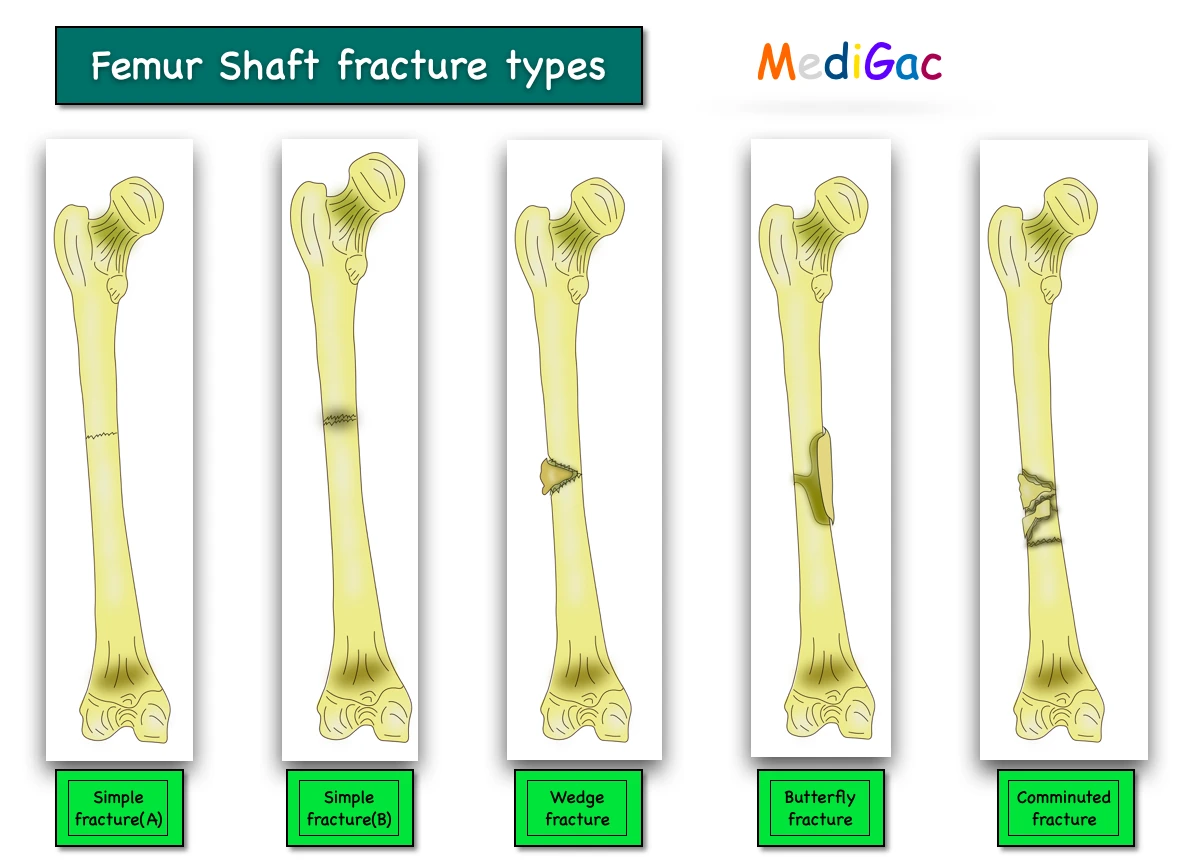 There are mainly four types of fracture are seen based on the severity and shape of the fracture.
Simple fracture
Wedge fracture
Butterfly fracture
Comminution fracture
---
3. Mechanism :
Fall form height.
RTA.
Industrial accidents.
Gun shot injuries.
Birth injuries to children.
---
4. Diagnosis :
Plain X-Ray – To help in diagnosing the severity and type of the fracture.
Physical appearance can also help to diagnose the fractured area.
CT scan if plain X-ray is not clear.
MRI to see any vascular damage.
---
5. Treatment :
Firstly we give the patient a painkiller like Diclofenac IM, then we send the patient for X-Ray. Then we try to find out the fracture type by looking at the X-Ray plate. Based on the severity and types there are several types of treatments are available.
I. Conservative treatment :
IN CHILDREN :
0-2 years : Plaster spica.
2 – 10 years : Split Russel traction.
10 – 15 years : 90 to 90 degree femoral skeletal traction hip spica or both.
>15 years : Same as Adults.
IN ADULTS :
Traction.
Cast bracing.
II. Surgical treatment :
ORIF(Open reduction and internal fixation).
Intramedullary nail(IM NAIL) : K Nail.
Interlocking nail : Gross-Kempf nail is used in conditions like Segmental fractures, Comminuted fractures, Proximal and distal fractures, and incase of non-union.
Flexible medullary nail like Ender's nail.
---
---
---